Selling or Renting Your Home?
Selling Your Home
The law states that if you wish to sell your property you will require a valid EPC. Prior to any marketing of your property, the EPC will need to be ordered/commissioned for production within seven days.
Your chosen Estate Agent and/or you are then able to immediately place the property for sale having requested for the EPC to be carried out. However, should it not be produced within seven days, then there would need to be a valid reason for it's delay.
The EPC should be made available, upon request, to any prospective purchaser and must be provided to the ultimate purchaser prior to any contract of sale. Failure to comply may result in the issue of a Penalty Charge Notice which may contain a hefty fine.
Landlords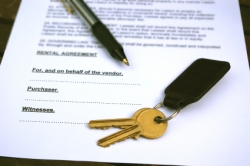 If you are a Landlord wishing to rent out your property, you are legally required to immediately order and provide a valid EPC within seven days from commencement of marketing. Upon the signing of a Tenancy Agreement a copy of such EPC must be given to a prospective tenant(s).
Unlike residential properties for sale, Landlords must ensure that as from April 2018 their rental property achieves a minimum energy rating of Band "E". With this in mind a Landlord may decide to undertake some, or all, of the energy improvement measures as recommended within the EPC although any tenant in situ must be advised of this. Click here for more information on MEES
Telephone 01509 268141 to arrange your EPC or have your questions answered.